ADMIN PAGE
For Committee Members and Admin Staff only.
Members Emails:
Those members who have a ferryartists.org email account can access their emails HERE.
Gallery Roster:
See who is working on any given day HERE.
Ferry Artists Committee:
This page shows our committee members and their responsibilities HERE.
Committee Meeting Minutes:
Recent Committee Meeting Minutes can be found HERE.
Webmaster Use Only:
Enquiry Database:
CONTACT US HERE
We'd love your feedback!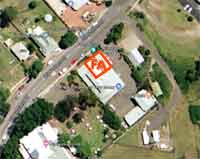 Shops 1 & 2, 5557 Old Northern Road, Wisemans Ferry NSW 2775
Phone: 0245664385
Email: info@ferryartists.org

Swing by for a cup of , or leave us a note:
Contact us online here. The online form requires flash and may not appear on some mobile devices or devices without flash installed. If the form does not appear, simply press the button below and send us an email.