Ferry Artists Gallery Committees
Select the year to view the committee members for that time.
CONTACT US HERE
We'd love your feedback!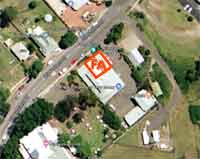 Shops 1 & 2, 5557 Old Northern Road, Wisemans Ferry NSW 2775
Phone: 0245664385
Email: info@ferryartists.org

Swing by for a cup of , or leave us a note:
Contact us online here. The online form requires flash and may not appear on some mobile devices or devices without flash installed. If the form does not appear, simply press the button below and send us an email.

our facebook page