Small Group Exhibitions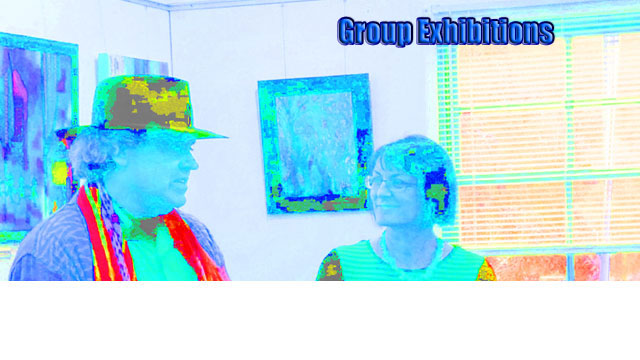 In recent years Ferry Artists have offered our members an opportunity to hold a small group show at the Gallery.
The group may comprise of either two or three artists, working in whatever media they choose.
The group should apply with a short written proposal to the committee, outlining the artists who wish to collaborate, a suggested date for the show, and a working title for the exhibition.
If the proposal is accepted in principle, the committee will need to see a small sample of works in the style you wish to show. Framing and finishes will need to be of a presentable Gallery standard and the Ferry Artists reserves the right to refuse unsuitable works.
Ferry Artists are committed to carrying out an Acknowledgement of Country at our openings. The committee can offer appropriate advice and assistance with this.
Running Times and Conditions:
The show will run for approx two - three weeks.
The gallery will be open EVERY DAY over this period - it is expected you adhere to this, as it will be advertised as being open 7 days for the duration of your show.
The walls will be open entirely for your groups use, but the general floor stock - such as jewellery, sculpture, glass and ceramics - will remain on show through out the period of the exhibition. This will need to be negotiated with the Gallery display team.
The Ferry Artists will collect its usual 30% commission on sales.
The hanging of your show will need to be overseen by the display team.
The artists will be responsible for
Manning the gallery for the majority of the exhibition and/or working with the roster manager to negotiate days you are unable to.
Designing, producing and paying for the invitations
Advertising and promoting the exhibition
Mailing invitations out to their contacts
Organising music for the opening
Organising food, wine, drinks and service for the opening
Organising a speaker or VIP to open your show.
Presenting the VIP with a gift, if appropriate.
Hanging the exhibition in consultation with the display team.
The Ferry Artists will assist by
Mailing out your invitations to our membership
Promoting your show on our facebook page, website and newsletter and whatever free promotional avenues we can.
Contributing $50 toward your food budget
Contributing $50 toward your wine budget
Committee members are happy to assist with the following, if needed
Where to get invitations printed
Where to advertise locally (deadlines etc)
Providing our general mailing list for your use
If you like the idea of holding a show, but dont feel you know the rest of the membership well, speak with a committee member and they can discuss possible matches with you.
To apply for an exhibition or register your interest, please
Call Jacki Dessaix on 0428 880 095
Send an enquiry through our contact form
post or leave a letter next time you are in doing duty! (Post to Shops 1 & 2 5557 Wisemans Ferry Central, Old Northern Road, Wisemans Ferry 2775)

our facebook page