Deerubbin 10th Birthday Party
The 10th Birthday Party celebration went extremely well at the Hawkesbury Regional Gallery.
There were 2nd hand books for sale. The main gallery had two exhibitions running with talks proceeding and the room we were in accommodated about 10 groups from the Hawkesbury area, including the Wood Turning Group, the Photographic Society, various other art groups and Malcolm Robertson doing portraits which confirmed his artistic ability.
Cake was handed out, as well as balloons and a great atmosphere was created by a jazz quartet and the Doggin Blues couple performing just outside the main entrance. Hot food was being prepared on the BBQ and many people trickled through to enjoy the day.
Melissa and I handed out many Invitations to our upcoming Exhibition, as well as the general flyer and many compliments were given about our stand.
I'd like to say a big thank you to the Hawkesbury Council for including us on this special 10 year Celebration event.
Nicky Coady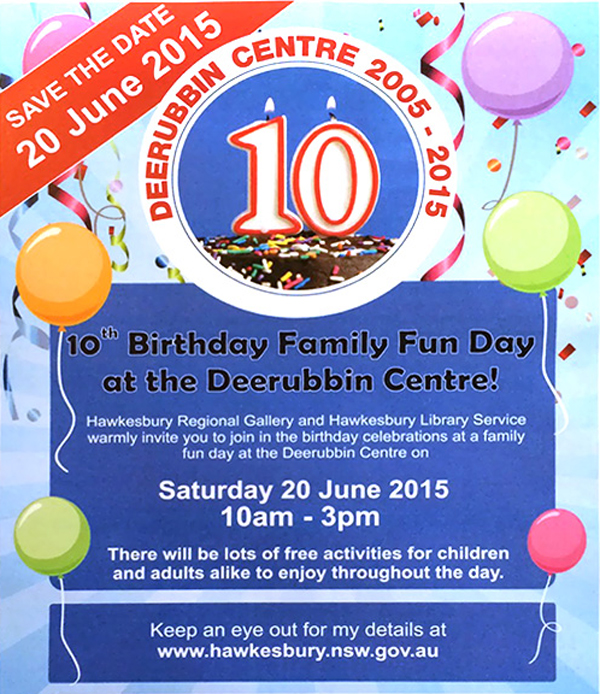 Below are some pictures from the day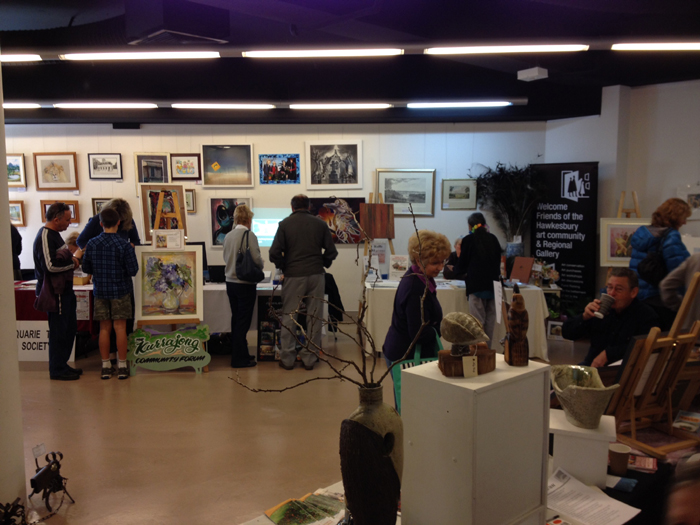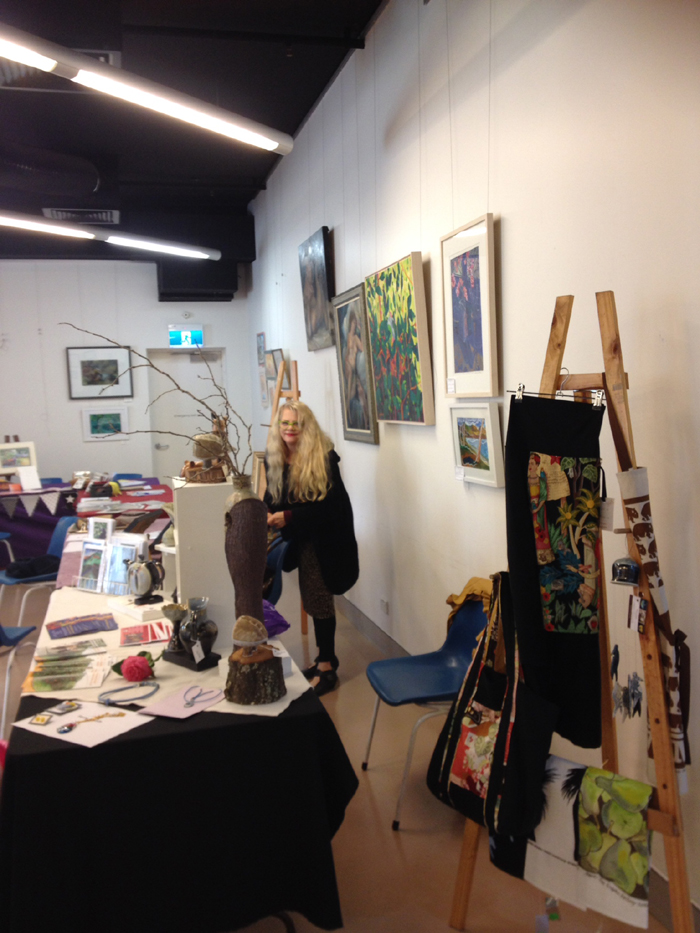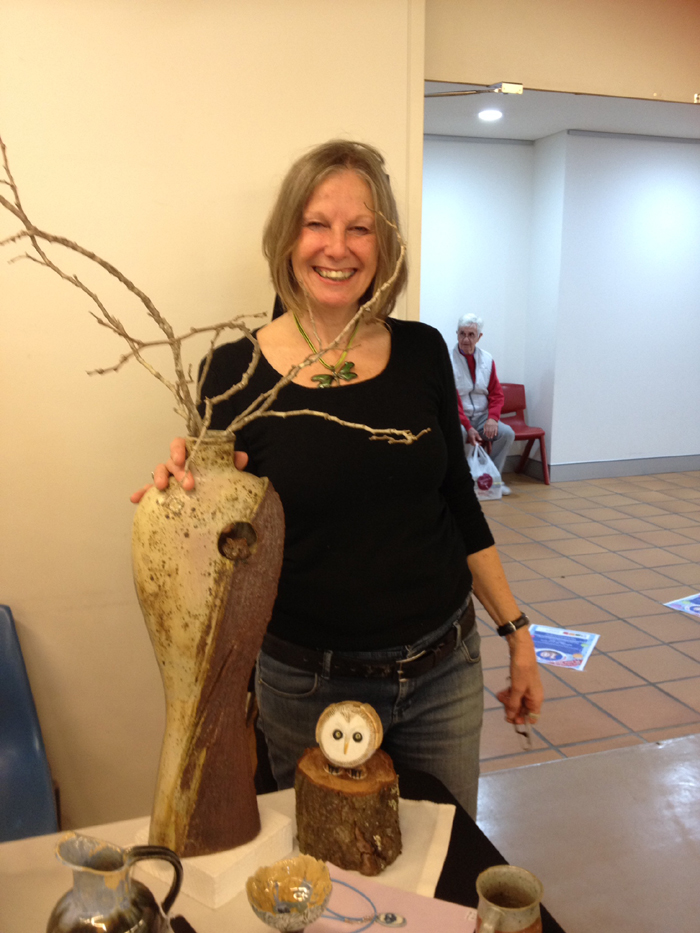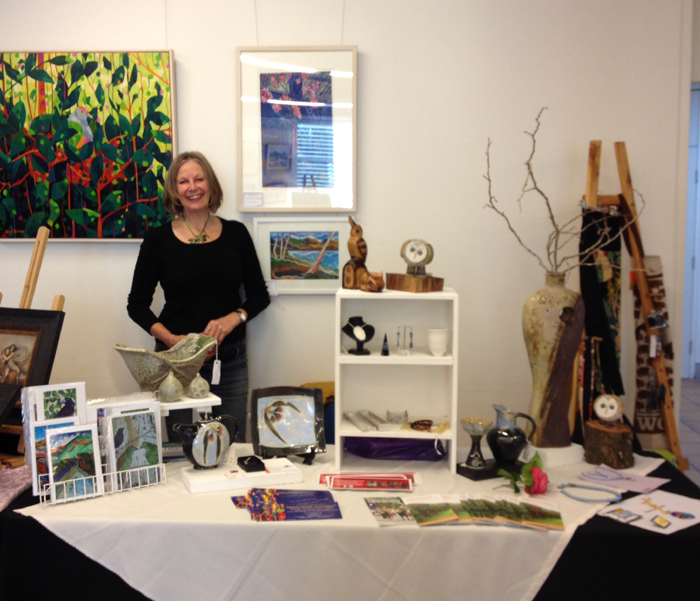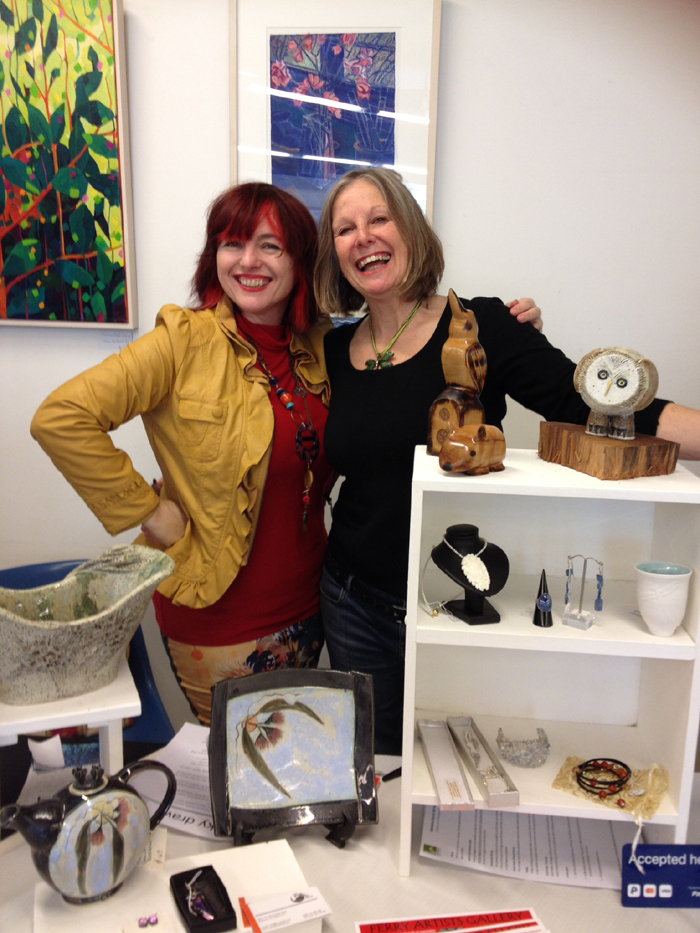 our facebook page