Celebrate
The Ferry Artists invite you to our latest exhibition celebrating… well… us! (And you too.) So come along!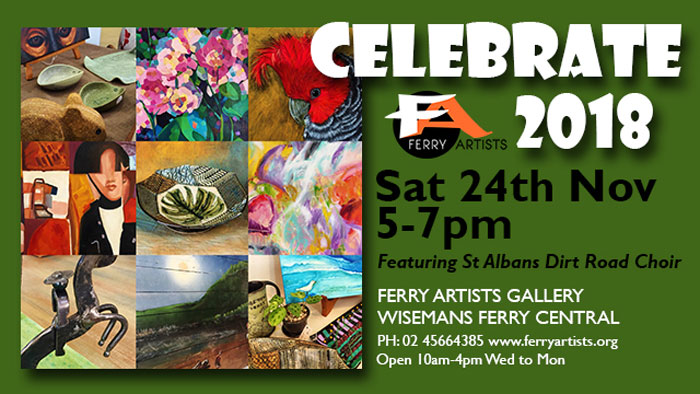 The Gallery's latest exhibition Celebrate is a celebration of the arty side of life in this beautiful river valley we all call home.
Visit the gallery and cop an eyeful yeah?!
The marvelous St Albans Dirt Road Choir, will be providing the musical entertainment for the proceedings. Just like Angels they are! Truth! 5pm-7pm Saturday, 27th November 2018. So join us for wine & nibbles.
WISEMANS FERRY CENTRAL
Shops 1 &2 5557 Old Northern Road Wisemans Ferry
P: (02) 45664385 Open 10am-4pm Wed to Mon
Or email us here

our facebook page